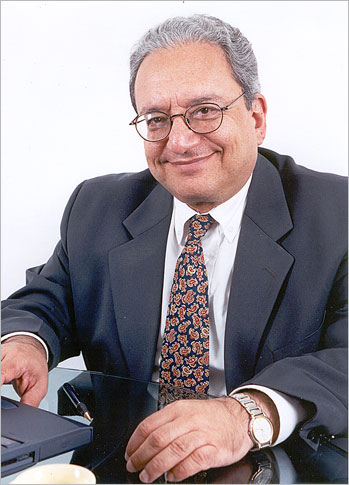 Raul Colcher, partner and president of Questera Consulting, is a communications  engineer graduated at The Military Institute of Engineering of Rio de Janeiro (IME), and holds an M.Sc. and a Ph.D. by the Federal University of Rio de Janeiro (UFRJ).
He developed graduate studies and work at Sperry Corporation, in the United States, and worked for several organizations in Brazil, like the UNIVAC division of Sperry Corporation, Montreal Engenharia, Ecodata and Embratel. He served as Vice-Chairman of the United Nations Centre for Trade Facilitation and E-business (UN/CEFACT) in Geneva, Switzerland, and was the UN/EDIFACT Rapporteur for the Americas. He was a Brazilian representative at Study Group 1 of the CCITT (presently the ITU Telecommunication Standardization Sector – ITU-T), and a question rapporteur at the same Study Group. He was the Chairman of the Information Technology standards committee (CB-21) of the Brazilian Standards Association (ABNT), Chairman of the international standards committee for office equipment (ISO/IEC JTC1/SC28) and head of the Brazilian delegation to ISO/IEC JTC1, the joint international standardization committee for information Technology. He worked as an analyst at the GIGA Information Group and managed the Brazilian operation of that company. He was a member of the international jury for the IEC centennial commemorative contest, in cooperation with The Economist the IEEE and other organizations, for the selection of the best papers on standardization for the electrical /electronics fields.
Dr. Colcher is a senior member of the Institute of Electrical and Electronics Engineers (IEEE), the IEEE Computer Society and the IEEE Communications Society. He is a member of the Board of Directors of the National Oil and Gas Industry Association (ONIP), on behalf of ASSESPRO. the Brazilian IT Software and Services Association, and a Vice-Chairman of Assespro. He is also a professor and academic coordinator of graduate courses at the Getulio Vargas Foundation (FGV). He is a member of the Board and Deputy Chairman of the World Information Technology and Services Alliance (WITSA), the leading international ITC industry association.