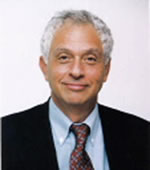 HENRIQUE COSTA RZEZINSKI, senior consultant associated to QUESTERA, graduated as civil engineer by the Federal University of Rio de Janeiro (UFRJ), in 1971 and holds an MA in urban and regional economic planning by the University of California- Los Angeles(UCLA)-1976.
An experienced professional and executive, both in Brazil and internationally, he was a Vice President of BG(2010-2013), Vice-President of foreign relations at EMBRAER (2000-2008), Director of Government Matters at Xerox do Brasil and Coordinator of the International Negotiations Group of Xerox Corporation(1986-2000), Chief of Staff of the President, among other important functions at the Brazilian National Housing Bank (1967-1986).
Henrique also served and continues to serve in various voluntary and community positions: President of the Brazilian section of the US-BR Business Council (2002-2010), Chairman of the Board of the Brasil Information Center(BIC), recently renamed as Brazilian Industry Coalition – BIC (2004-2011), member of the executive committee and of the Board and President of the American Chamber of Rio de Janeiro (2006-2013), member of the Board of Directors (since 2002) and of the Executive Committee (since 2008) of the Brazilian Center of International Relations (CEBRI), affiliated to the Council of Foreign Relations.
Henrique is a consultant of the World Bank, Presidente of Rzezinski Consultores Associados and was a professor at COPPE-UFRJ between 1976 and 1989. He was condecorated by the Brazilian President with the Cruzeiro do Sul order, for relevant services to the country and received the Assespro award in 2008. He is the author of several papers and published articles.